On the 16.09.2014, Mr Detlef Rommert (not pictured), Head Teacher of the Conrad Ekhof School in Gotha and the Art Teacher Ms Heidi Brand (on the left) visited us with four of their pupils. The underlying reason for the joyful visit was the reading partnership program founded in February 2014 and the resulting association with Conrad Ekhof School.
IWB Industrietechnik GmbH received pictures, sculptures and photographs (as pictured) from the pupils' art lessons as a thank you. Mr Ralf-Peter Kroschel (on the right), Managing Director of IWB Industrietechnik GmbH, received the loaned exhibits with visible pride, praised the pupils and thanked them with the words "your artworks do not only spruce up our meeting rooms and offices, but also help to inspire our employees' own creativity".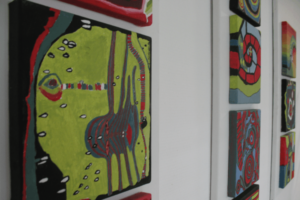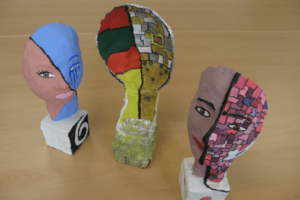 ---
Geschrieben am 18.09.2014 von IWB Admin ...
#